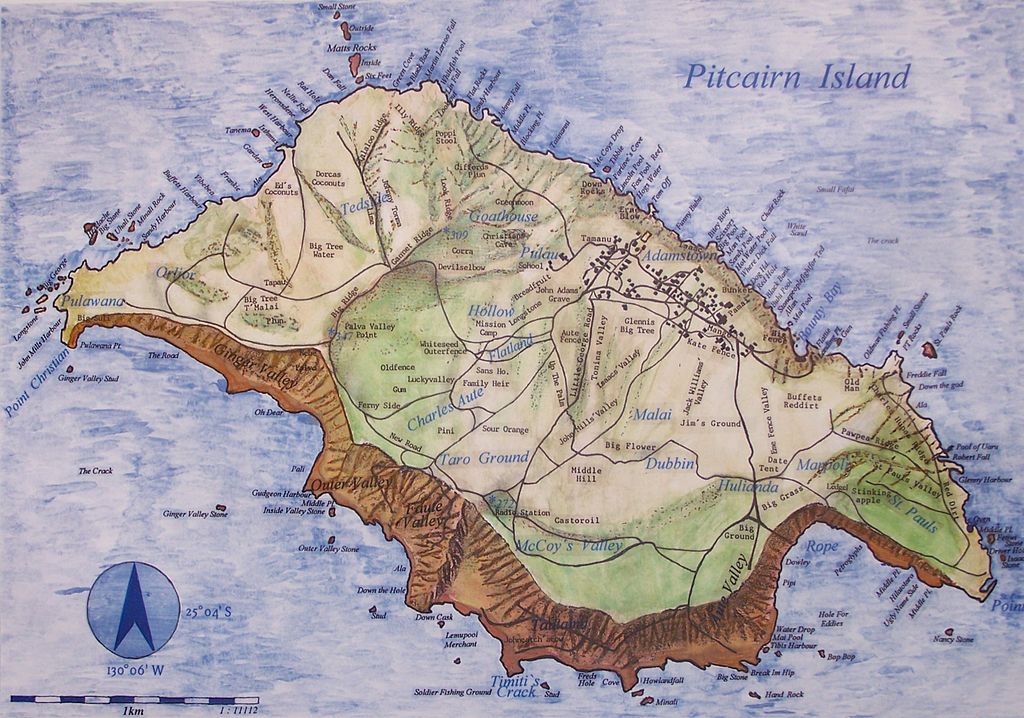 A finales de Septiembre os comenté el escalofriante caso de la Isla Pitcairn. Os lo recuerdo por encima. Una policía británica pasó por esta poco accesible isla, de 47 habitantes, y charlando con las mujeres nativas registró más de 100 denuncias por acoso sexual referidas contra siete hombres, más de la mitad de la población masculina de la isla.
Ahora leo que ya tenemos sentencia. Seis de los siete acusados han sido condenados, pero algunas formalidades les mantienen por ahora fuera de la carcel. Podemos leerlo en el Sidney Morning Herald, del que os saco un extracto:
Pitcairn, with an area of just five square kilometres, has no safe harbour and is too rocky for an airstrip. It has no paved roads, no sewage treatment system and no landline telephones.

Visitors must fly to an outlying French Polynesian island and then travel by boat for 36 hours to get there, ending their journey in a longboat, riding the surf that crashes on to the island.

Islanders fear that the Pitcairn community, with a population of only 47, will not survive if the six are jailed.

Many of the men operate the island's only boats, which are lifelines to the outside world, ferrying in essential supplies.
Si antes me parecía acojonante la situación de esas mujeres en una isla olvidada por todos, ahora que tienen que seguir conviviendo con los condenados, me parece horripilante. ¿No habrá forma de terminar con esa situación?
(Gracias, BoingBoing)