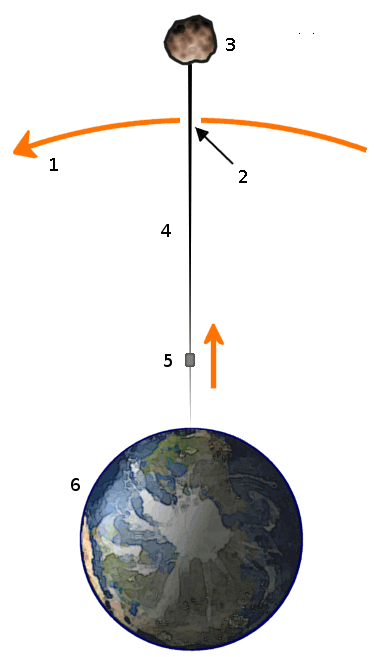 Leo en Slashdot que el prototipo de Ascensor Espacial del Grupo Liftport ha conseguido escalar un edificio de casi 80 metros de altura, precisamente en el Massachusetts Institute of Technology (el famoso MIT). El grupo Liftport ha colgado fotos del experimento.
Dicen que el futuro de los viajes espaciales puede ser subir hasta una estación en órbita, y pillar allí el vuelo que más convenga, como quien coge el metro para ir a Barajas. La mayor parte del coste de un vuelo espacial es relativa al despegue y al aterrizaje. Iniciar un vuelo desde una órbita es sencillo y barato, y aparcar una nave no digamos. Inicialmente no transportaría personas, pero subir y bajar cosas de la (o las) estación espacial de forma 'barata', ya es un gran avance.
El problema es subir hasta dicha estación espacial. Puede ser con transbordadores (como hasta ahora) o con esta iniciativa que llevan ya tiempo desarrollando. Crear un ascensor que suba y baje por un cable. Pero la parte del ascensor no será precisamente la problemática. ¿Quién tiene las narices de hacer un cable irrompible que suba hasta una estación espacial en órbita alrededor de la Tierra? En esas estamos...
Now all they have to get it to do is climb

over 60 thousand miles

into space, carrying things. Good luck there.