Disclaimer: I attended FOSDEM in Brussels last January. I should have written this weeks ago but better late than ever, right?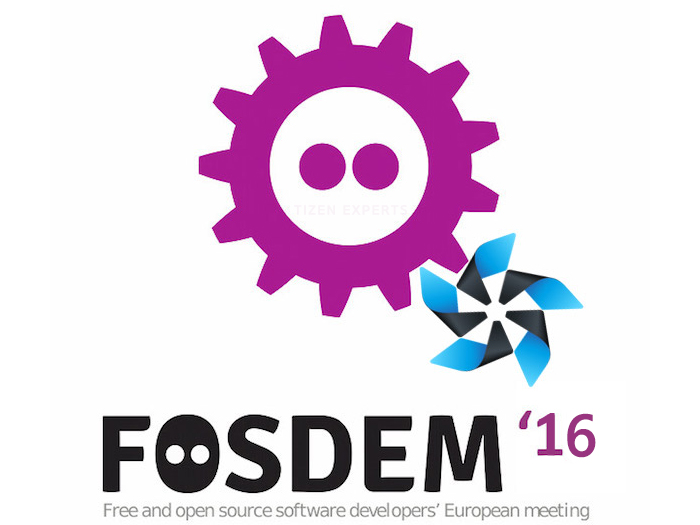 As you may know if you are reading this, FOSDEM is a not to be missed event about Free and Open Source Software (FOSS). By far, it is the most important gathering about FOSS in the planet. It's an unbeatable opportunity to attend great talks and workshops, but also to hang around with amazing people and top professionals.
The most impressive fact is that FOSDEM is organized by volunteers and everything is community driven, from each year tracks to their schedule. It's free to attend and there is no registration. You just need to show up :-)
This year, the usual huge numbers even increased (source: fosdem.org):
2 days
more than 8,000 attendees
618 events (talks, workshops, panels, ...)
Apart from the main event during the weekend and the official Friday Beer Event (the mythic Delirium Café overcrowded with hackers from around the world), each year there are dozens Fringe events around FOSDEM during the previous days, totally independent but also related to FOSS and communities.
I had the opportunity to give a lightning talk in one of those fringe events: the Floss Community Metrics Meeting (FCM2). Let me bring here their own description:
This meeting is intended to be an open venue for community managers, DevRel managers, and FLOSS community experts to present ideas, tools, and analysis that the FLOSS community is already doing with FLOSS platforms. It is open to discuss about collaboration, synergies, etc. It will be organized to foster discussion, but will also focus on development of new tools, improvement of existing ones, and how to spread the knowledge about what is being done and can be done in this area
My talk was about measuring health and ethics in programming languages, a brief version focusing on the metrics aspects of my talk in the last Codemotion event about Governance in programming languages.
Time for @luiyo 's lightning talk at @flossmetrics about measuring health and ethics of programming languages :D pic.twitter.com/tEBhbLZed7

— esloho (@esloho) 29 de enero de 2016
Let me summarize some of the other talks:
TL;DR: it was worth it attending the event, totally, and not only because I was in the speaker roster (with excellent companions).
You can read about the rest of my FOSDEM here: